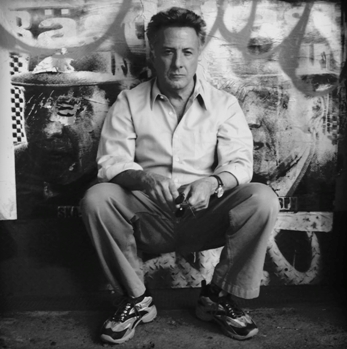 Dustin Hoffman – Narrator
Dustin Hoffman has had a career in film, television, and theatre since 1960. He first drew critical praise for the 1966 Off-Broadway play EH? for which he won a THEATRE WORLD AWARD and a DRAMA DESK AWARD.This was soon followed by his breakthrough movie role as Benjamin Braddock in THE GRADUATE (1967).
Since then Hoffman's career has largely been focused in cinema.Some of his more important films are MIDNIGHT COWBOY (1969), LITTLE BIG MAN (1970), PAPILLON (1973), LENNY (1974), ALL THE PRESIDENT'S MEN (1976), MARATHON MAN (1976), KRAMER VS. KRAMER (1979), TOOTSIE (1982), RAIN MAN (1988), HOOK (1991), SLEEPERS (1996), WAG THE DOG (1997), MEET THE FOCKERS (2004), and LAST CHANCE HARVEY (2008).
Hoffman has won two ACADEMY AWARDS, six GOLDEN GLOBES, three BAFTAs, three Drama Desk Awards, and an EMMY AWARD. Dustin Hoffman received the AFI Life Achievement Award in 1999.
We are honored that Dustin Hoffman has narrated our documentary, Jews and Baseball: An American Love Story.